Tout afficher PowerChute Business Edition
Passez le curseur sur l'image pour zoomer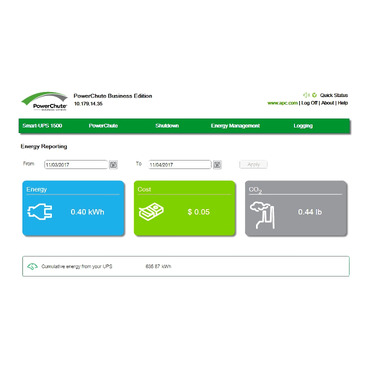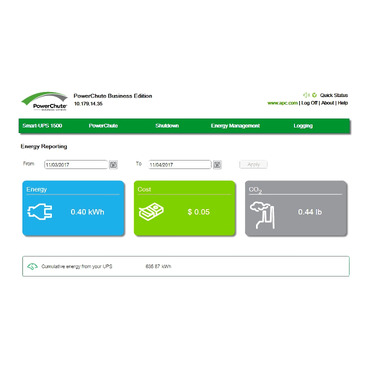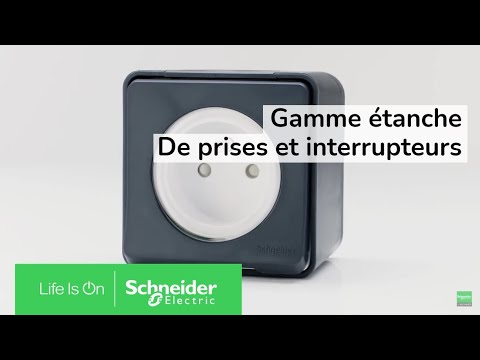 PowerChute Business Edition v9.5
SFPCBE95
La production de ce produit a été arrêtée le:
31 mars 2022
La référence SFPCBE95 n'a pas été remplacée. Veuillez contacter votre
service client
pour plus d'informations.
Spécifications
Présentation
Présentation

UPS management, graceful shutdown, and energy management software for servers and workstations using dedicated serial or USB connections.

To know more about the supported systems, please visit https://www.apc.com/us/en/faqs/FA379044

Lead time

Télécharger depuis APC
Vous avez besoin d'autres informations ? Consultez nos FAQ techniques !
Trouvez facilement des réponses aux questions les plus fréquemment posées.